Shirley and her husband Dan
Lake Tahoes Award winning florist since 1983
Shirley has always loved flowers. She first started off with an athletic career as a runner and still holds the record for being the youngest cross country runner to be on the US team at age 14! Out of college, she transitioned into teaching aerobics and had her own tv show based out of Fresno California for 2 years. She loved guiding people to reach their fitness goals and helping contribute to the quality of their lives. Both of her parents were stand up bass players and found great success performing in the Big Band era. Her mother was also an artist and Shirley learned a lot about art from her just by watching. After moving to Lake Tahoe in 1983 her flower business was started simply by strolling through local restaurants and selling flowers to customers. It wasn't long until she acquired her own flower shop. She is completely self taught and started designing all occasion arrangements. After some time Shirley developed a brand new passion for wedding work, which is still the main focus of Rose Petals today. She loves talking to brides and finds it easy and fun to figure out all of their details based off of their own unique personalities. Shirley's philosophy is "If you find what you love and it makes you happy, you have truly found your place in the world."
"I treat every event as if it were one of my races and I strive my best for a gold medal!"
OUR AWARDS
Lake Tahoe Wedding and Honeymoon Association has awarded Rose Petals Florist the 2013 Wedding Professional of the Year!
Our floral shop was on Lifetime Television in March of 2002! Also, one of our brides and bouquets were featured on the cover of Wedding Affair magazine.
Rose Petals was awarded the best pick for wedding flowers and service for 2008, 2009, and 2010 by TheKnot.com
Raven
Lake Tahoes floral designer for over 26 years.
Her career has led her down many rewarding paths including designing weddings for Walt Disney World, floral décor for Tallahassee Governor's Mansion Christmas which was featured in Southern Living Magazine and Universal Studios/Hard Rock Hotel among many other specialized floral design projects. Her vast knowledge of flowers is a compilation of her work in the U.S. from North to South and East to West, and is reflected in every flower she touches. Extremely detail oriented and thoughtful, she will see your floral vision, at times, even without words. As Lake Tahoe Wedding & Honeymoon Association professional of the year 2017, Raven will go above and beyond to make your wedding day or your just because day amazing! Born and raised in New England, Raven Sea Arbella's free spirit reflects the beauty of the East coast with all of its charm and good humor.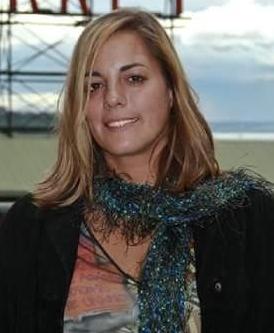 We are on the preferred vendor list for:
Recommended Reviews for Rose Petals Florist:
AMAZING!  Shirley and Raven did an incredible job on our wedding flowers!!  I was heartbroken that I don't live in SLT so I could take them home!  More than just beautiful flowers, I appreciated the attention to detail Shirley had.  I wasn't sure what I wanted, just the colors, so I trusted Shirley to come up with something beautiful and she definitely delivered!  You can tell that she feels personally invested in her services and she was incredible on the day of our wedding, making sure everyone had everything they needed and that all of the flowers were perfect.  She set up our ceremony flowers and then transferred them into the reception site so seamlessly that it was like magic.  She also provided (and applied) real flowers for our cake and I could not be happier with how it turned out - so beautiful!  (I will happily post photos when I get some)  I would highly recommend Shirley for any event!

Crystal M.


8/22/2018

Shirley and her staff are amazing!

The flowers for my daughter's wedding were perfect and the most stunning wedding flowers I have ever seen. So elegant!

Throughout the evening many asked, including other vendors, "who was your florist", to which we gladly replied, "Rose Petals Florist on Kingsbury Grade"!

Rose Petals Florist is a class act in every way, from the beautiful bridal bouquet, boutonnières, and centerpieces, to the timely delivery at the venue. They have our gratitude and highest reviews!

L D.


8/15/2018

On a very short 2-day notice, Rose Petals did an AWESOME job for my sister's wedding. I ordered 3 bouquets, 4 boutonnieres, and flowers for 6 small tabletop arrangements. I was thrilled when I picked up the flowers and saw how beautiful everything was! My sister loved her bouquet, and all of the flowers and colors were perfect! I couldn't have asked for anything better. My sister was really happy too. Thank you Shirley for exceeding my expectations and THANK YOU Rose Petals!!

Kathy P.


8/12/2018

Thank you so much to staff at Rose petals! Shirley and her team were very supportive and accommodating! I had booked almost a year in advance and throughout the time leading up to our wedding day, we stayed in touch and communicated about all the details. I really don't know much about flowers, and I trusted the staff and the process. Everything turned out wonderfully and just how I had imagined in my head! I sent pictures from Pinterest of what I was envisioning and I really felt like the staff made this happen. We even decided to add an arbor at the last minute and they were happy to help us. The bridal parties flowers were amazing and my bouquet with added succulents was spectacular! You all do wonderful work and we can't thank you enough!

Annie M.


8/11/2018

Raven, Shirley and Christy were amazing in planning and designing my floral arrangements for our wedding. They were SO communicative and responsive and had such great ideas to match and coordinate my colors, styles and what I envisioned. I changed things a lot and they were always so open and helpful. They even provided arrangements for the centerpieces I designed and set it up for me. They worked with me on substituting a flower crown for my daughter instead of a toss bouquet and even measured my daughters head while she was sleeping in the car 2 days before our wedding! They were seriously a joy to work with.

Christine G.


8/08/2018